Let's change the face of suicide prevention – support Movember!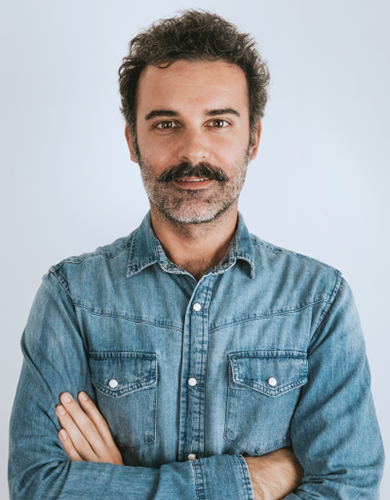 Movember, the month formerly known as November, is when brave and selfless men around the world grow a moustache, and women step up to support them.
It's all to raise awareness of the issues which affect men's health.
To help raise awareness of the #OK2ASK campaign – we want to change the face of suicide prevention – by asking you to LITERALLY change your face and grow a moustache!
Globally, one man dies of suicide every minute.
But lots of us find it difficult to talk to the ones we're worried, or concerned about – in case we cause offence or feel awkward. The #OK2ASK campaign aims to break down the stigma around asking someone how they are, and particularly asking the question - "are you feeling suicidal?". 1 in 5 people have had suicidal thoughts in their lifetime and asking someone doesn't put the idea into their head - it's one of the most important questions you can ask someone who is feeling suicidal.
The moustache is such a powerful upper-lip accessory – we want you to use it, to show that "it's #OK2ASK a Bro how they are."
Here's how to get your mates talking, and grow a MO in support of suicide prevention in St Helens:
- Download our exclusive St Helens' #OK2ASK Movember assets – printable moustache and tape measure, Twitter and Facebook virtual tashes and social media images
- Use your moustache during Movember to promote having life saving conversations, to raise funds and awareness – whether it's a real moustache or our printable one - whether you're male or female - there are lots of ways to get involved. Find out more by visiting the Movember website
- Send us your photos / progress on social media @sthelenscouncil and make sure to include the message 'Take a MO and ask a Bro how they are! It's #OK2ASK this #Movember
- Already got a moustache? You can still use it to pledge your support – you're just ahead of the game!
- Make Man Time – your mates are important and spending time with them is good for you. Catch up regularly, check in and make time!
- Talk, have conversations – especially about the tough stuff – it's time we remove that 'stiff upper lip' and replace it with a MO. Take a look at Movember conversations and here's how to start a life saving conversation if you are worried someone might be suicidal.
- If you're feeling low yourself, it's #OK2ASK for help
In whatever way you MO - you can save a bro.
It's about working together to make things better for men's health in St Helens.
End stigma. Save lives.