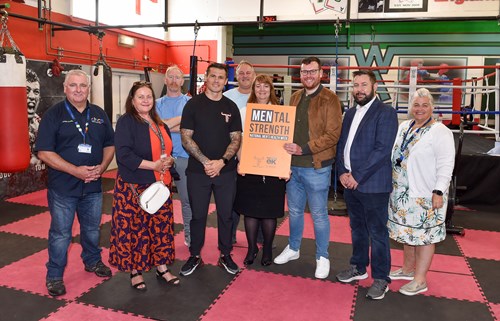 St Helens Borough Council's Public Health Team has joined forces with local former professional boxer Martin Murray and his Think Fast Academy to launch an important new initiative to support men with their mental health.
The 'MENtal Strength' booklet has been launched as part of national Men's Health Week (13th-19th June), and looks to provide important tips and guidance for men to help keep their mental health in good shape.
The pocket-size guide contains advice and support, details of local services and helplines that are available to men who may be struggling with their mental health.
View the MENtal Strength booklet online
Copies of the booklet will be distributed to various places in St Helens including local gyms and some off-licences, betting shops and supermarkets, for people to collect for free; if you are a local business and would like to provide copies for your customers, please email publichealth@sthelens.gov.uk